OMOTESANDO AVENUE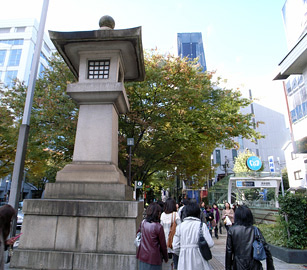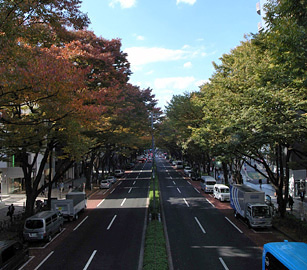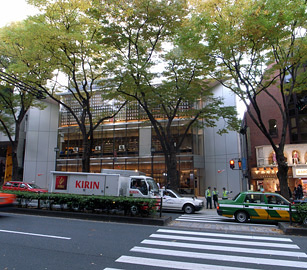 The zelkovia-lined avenue, Omotesando, was created in 1920 as the main approach-way to Meiji Shrine.Probably because of the concentration of notable architecture, Omotesando avenue has earned a special reputation for the Japanese architect. And as this trend is even more pronounced recently this is an interesting street to walk around and appreciate the architecture.
AKIBA SHRINE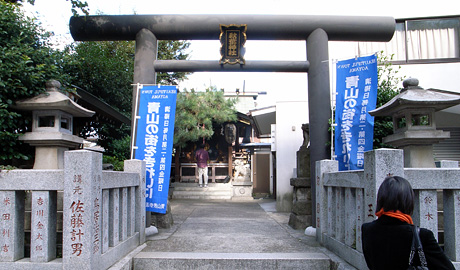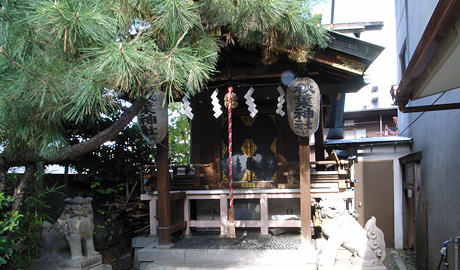 In 1824, after his retreat into religious life in Fukagawa, Kinokuniya Bunzaemon relocated Akiba Shrine to this location. In the midst of the city a pair of guardian dogs welcome the visitors to this extremely compact, pocket-park-like enclave. The recent rumor says that this is a "power-spot" bringing good fortune to those who visit it.
ONE OMOTESANDO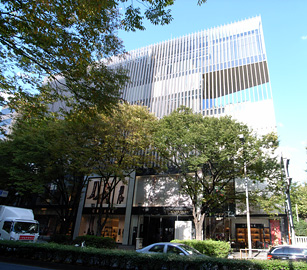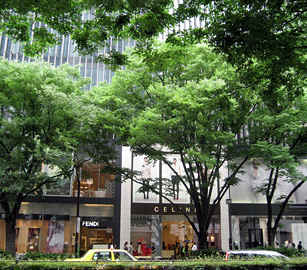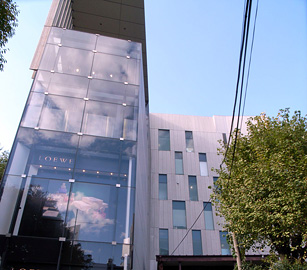 Design: Kengo Kuma, 2003
A large edifice, covered by wood louvers on the façade, seem to express the audacity of the designer.
MEIJI LIFE INSURANCE AOYAMA PALACIO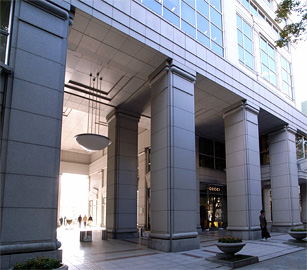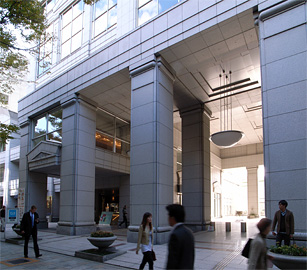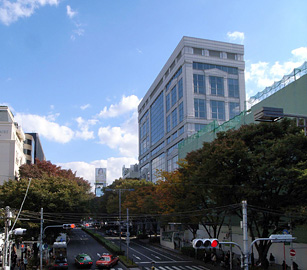 Design: Mitsubishi Real Estate, Takenaka Komuten, Toda Construction, 1999
Exterior Design: Ricardo Bofil
TOD'S OMOTESANDO BUILDING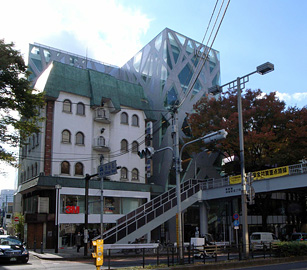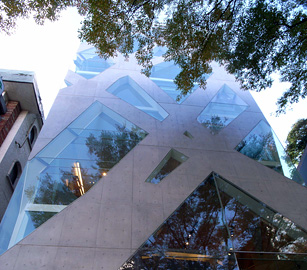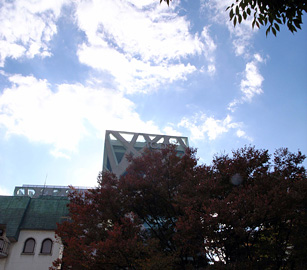 Design: Toyoo Ito, 2005
The motif of the zelkovia trees that line the street is expressed as the structural composition in the exterior design. This is a remarkable, eye-catching architecture.
TOKYO UNION CHURCH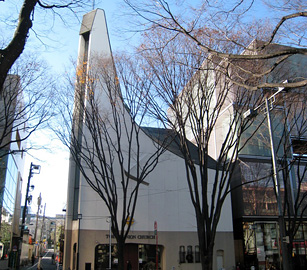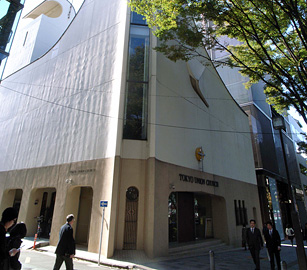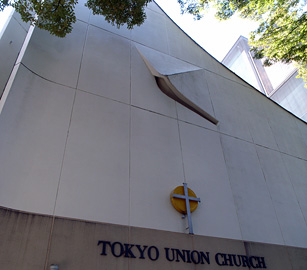 Design: Nishimatsu Construction, 1982
A close look reveals various curious forms found on the exterior of the building. Hence the building has been executed in somewhat of an anomalous style compared to the other familiar design in the vicinity.
LOUIS VUITTON OMOTESANDO BUILDING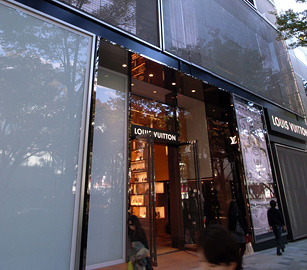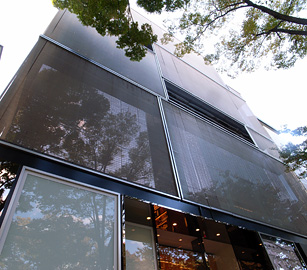 Design: Jun Aoki, 2002
The industrial stainless steel mesh composition used extensively on the façade is evocative of the material used for the LV luxury brand bags.
DOJUNKAI APARTMENTS RECONSTRUCTION PROJECT/OMOTESANDO HILLS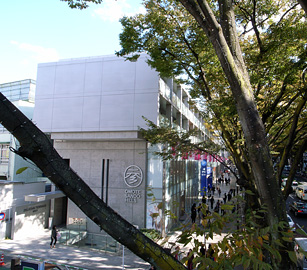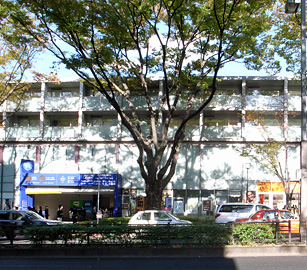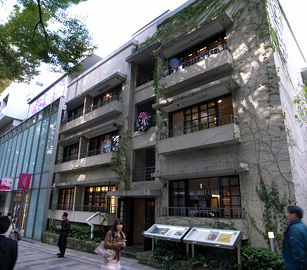 Design: Joint Design by Tadao Ando + Mori Building, 2005
The solutions to the challenges of this attention-drawing project, the high level of detailed execution attest to the capability of Tadao Ando.
JAPAN NURSING ASSOCIATION BUILDING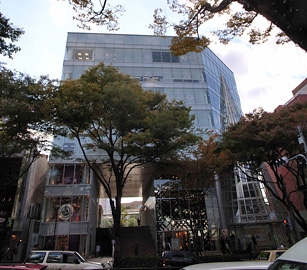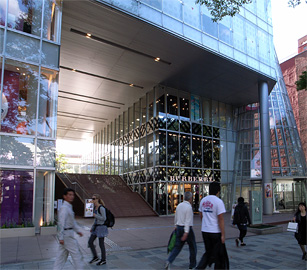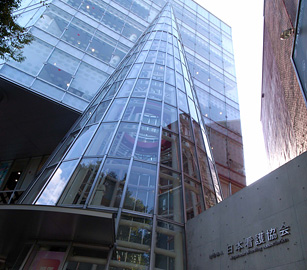 Design: Kisho Kurokawa, 2004
ORIENTAL BAZAAR HARAJUKU MAIN STORE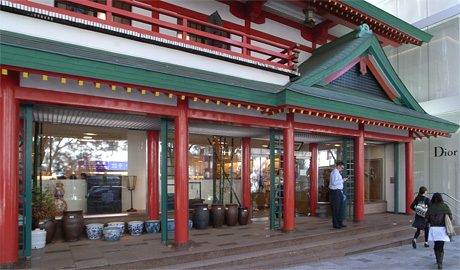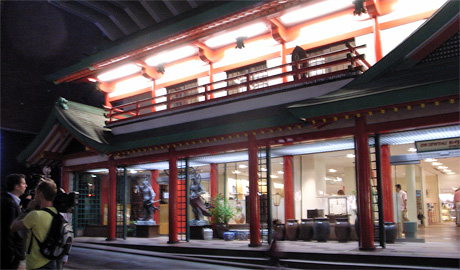 This store, now selling Japanese antiques and craftworks catering to visitors from abroad, opened in 1951 originally as a gift shop for the American military community of near-by Washington Heights. It is said by regular customers that on the second floor of the shop real good bargains can be found.